First-time Sign in and Enabling Multi-Factor Authentication (MFA)
First-time Sign in and Enabling Multi-Factor Authentication (MFA)
As an additional layer of security, all Admins will need to set up MFA prior to accessing the Portal. Once set up, Admins will enter a 6-digit code from an Authenticator App upon logging into the Portal.
1. You will receive an email with information, instructions, and your Temporary Password.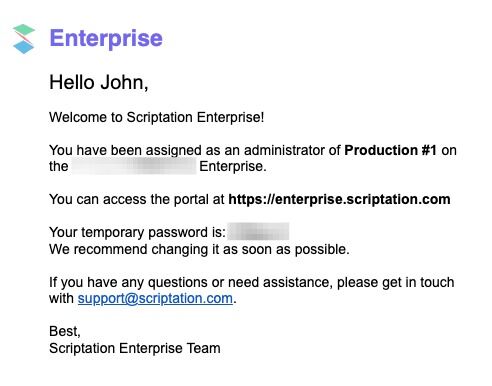 2. Navigate to the Enterprise Portal in your web browser.
3. Enter your email and the temporary password from the email you received, and click "Sign in".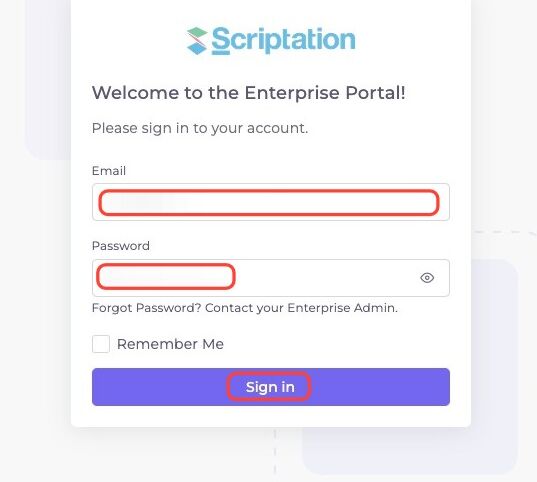 4. Using an Authenticator App, such as Microsoft Authenticator or Google Authenticator, scan the QR Code to link your Scriptation Portal account to your Authenticator App.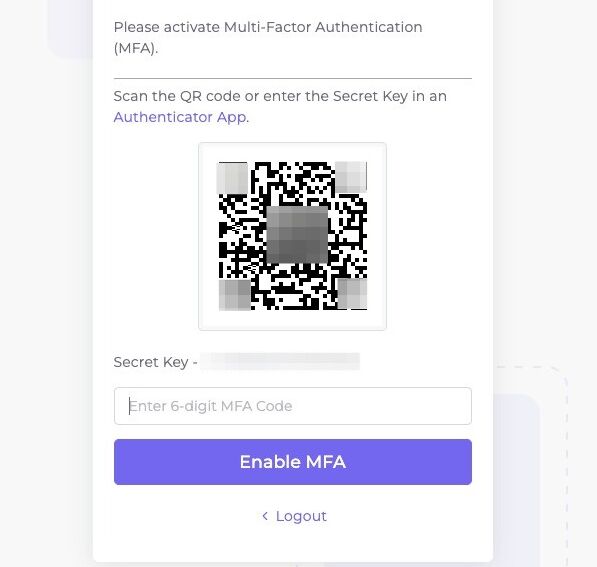 This step will only need to be completed once. Once enabled, you will simply enter the 6-digit code from an Authenticator App to sign in.
5. Enter the 6-digit MFA Code from your Authenticator App and click "Enable MFA".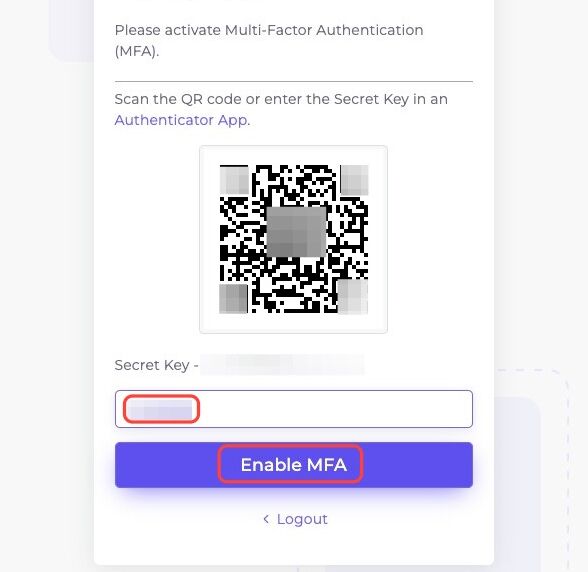 6. Wait for the redirect timer to countdown, or click "Redirecting to Enterprise Portal" to be brought to the Portal immediately.
Updated on: 09/03/2023