Logging into the Scriptation Enterprise Portal
Logging into the Scriptation Enterprise Portal
Once MFA is enabled, these are the steps that all Admins will follow to sign into the portal each time.
1. Navigate to the Enterprise Portal in your web browser.
2. Enter your Email and Password and click "Sign in".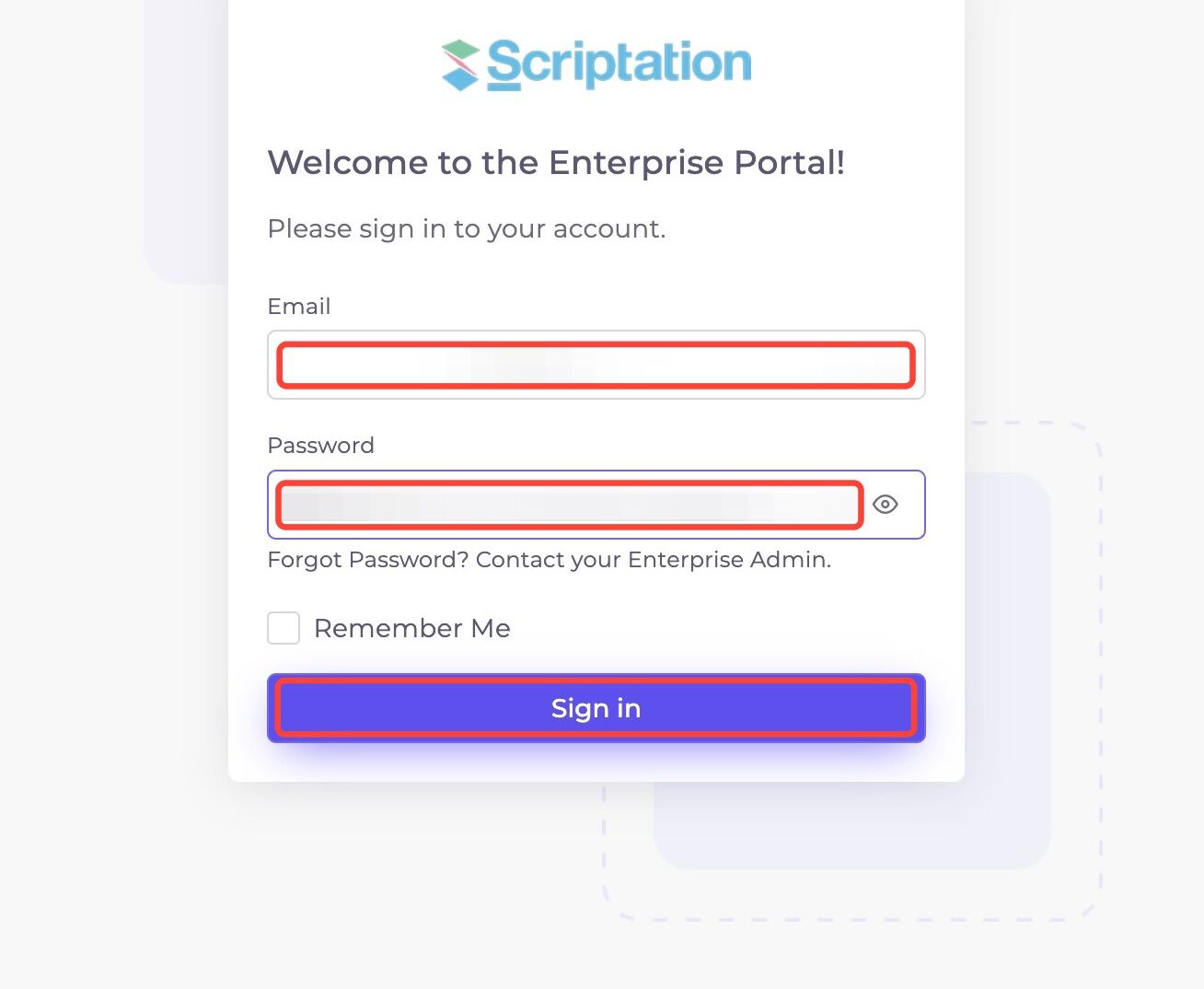 If you are unsure of your email or password, contact your Enterprise Administrator.
3. Enter your 6-digit MFA code from your Authenticator App and click "Sign in".
Updated on: 09/03/2023