Migrating from Team Studio to Scriptation Enterprise
Migrating from Team Studio to Enterprise
If your production is upgrading from Team Studio to Enterprise, there are a few steps to ensure that all of your files come with you!
1. On the device you wish to use with Scriptation Enterprise, ensure that all Cloud Connections remain linked so they are still accessible after the migration.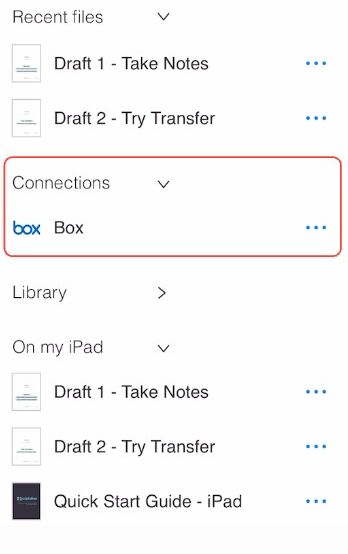 2. Check your email for an invitation from your Enterprise Admin to join your new Production in Scriptation Enterprise! Tap "Activate" on the device you wish to connect to Enterprise.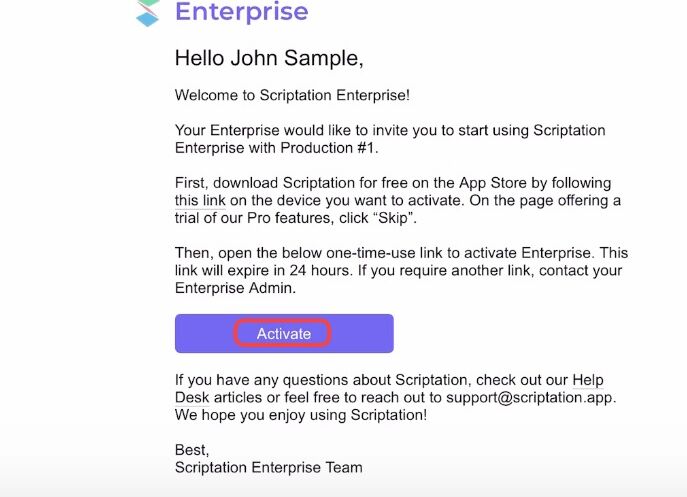 3. This will open a window in your default browser, and you will be prompted to Open in "Scriptation". Tap "Open".

4. Once you are taken back into Scriptation, you will be prompted to Migrate to Enterprise. Tap "Yes".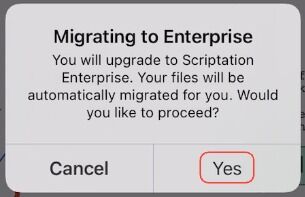 5. You will be asked to restart Scriptation. Tap "Close App".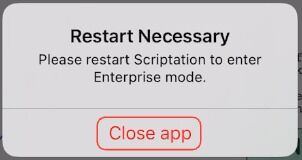 6. When you re-open Scriptation, you will be in Enterprise Mode. Tap "Start now".
7. All of your local files will have come with you to this new environment. Enjoy Scriptation Enterprise!
Updated on: 27/07/2023